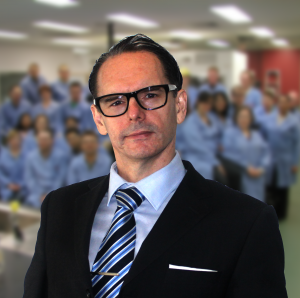 Microbiologist. Trainer. Investigator. Validator.

Looking for an experienced microbiologist to work on the bench, run investigations, improve your documentation or train others? Get in touch. paul@paulyeatman.net.au
I am a microbiologist who helps manufacturing companies align and optimize processes so they can release product on time while operating in an audit ready state so they can reduce the frequency of OOSes and the number of audit observations and save money.
I love sharing my knowledge and staying up to date with developments in pharmaceutical manufacturing regulations and guidelines.
A little about my 15+ year career
Within five years of beginning my career I'd risen to Senior Microbiologist and lead a team of 12-15.  From there, I moved into project based work as a Quality Assurance Microbiologist. Following that, I moved into a Microbiology Team Leader role.  A redundancy in 2012 birthed this website.  I've been trying to get back into a lab ever since!
I've worked in both generic sterile (FDA) and novel non-sterile production (TGA/EU) plants where I've validated equipment and processes, trained staff, conducted audits and developed my love of documentation.
To fill in time while I attempt to resume my science career,  I investigate and solve problems with security software as a (level 2) technical support engineer.  This maintains my critical thinking, communication, documentation, communication and problem solving skills. I also write articles specific to my experiences and knowledge and post them on sites like LinkedIn.
My expertise lies in USP1116, ISO13408, ISO14644, ISO14698, ISO17025, ISO9000 and PIC's.  I am a capable auditor and certified small groups trainer.
Three words that my best friend uses to describe me:
Another reason why you should add me to your team:
Save
Save
Save